One of my favorite exercises to do in my sketchbook and with students/workshop participants is body maps. My introduction to them was via my wonderful colleague Dana Walrath, at a workshop during our Vermont graphic medicine conference.
I was drawn to this activity for two reasons. One, I'd been thinking in previous work using "mattering maps" about how they can help patients and families make decisions about their care.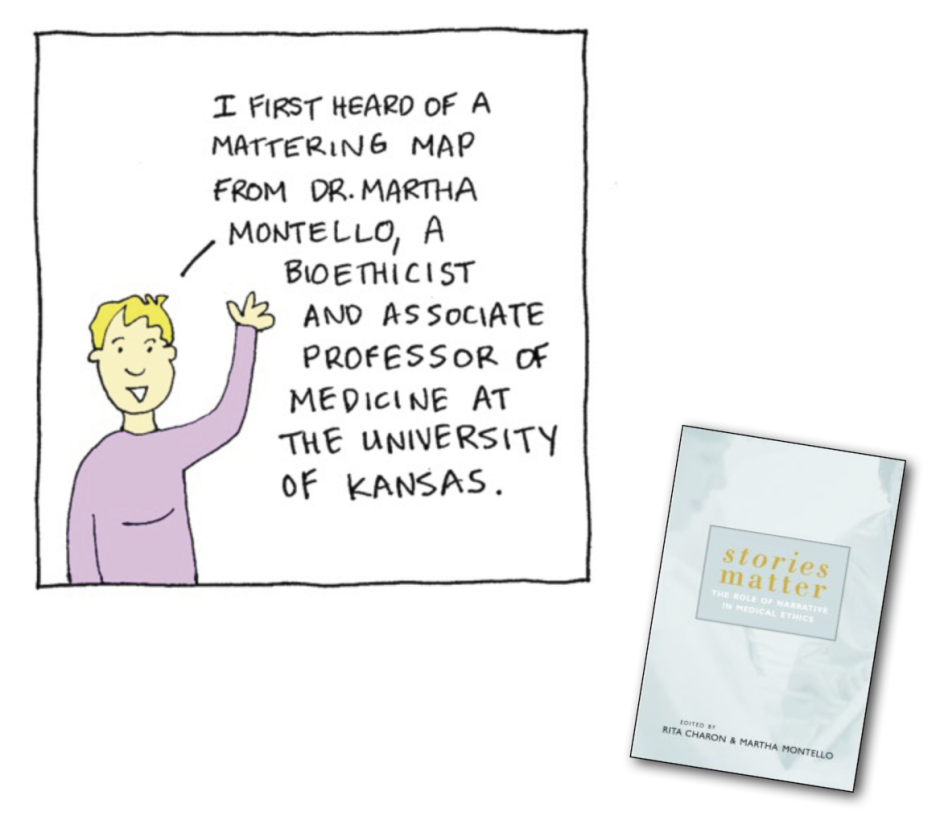 ---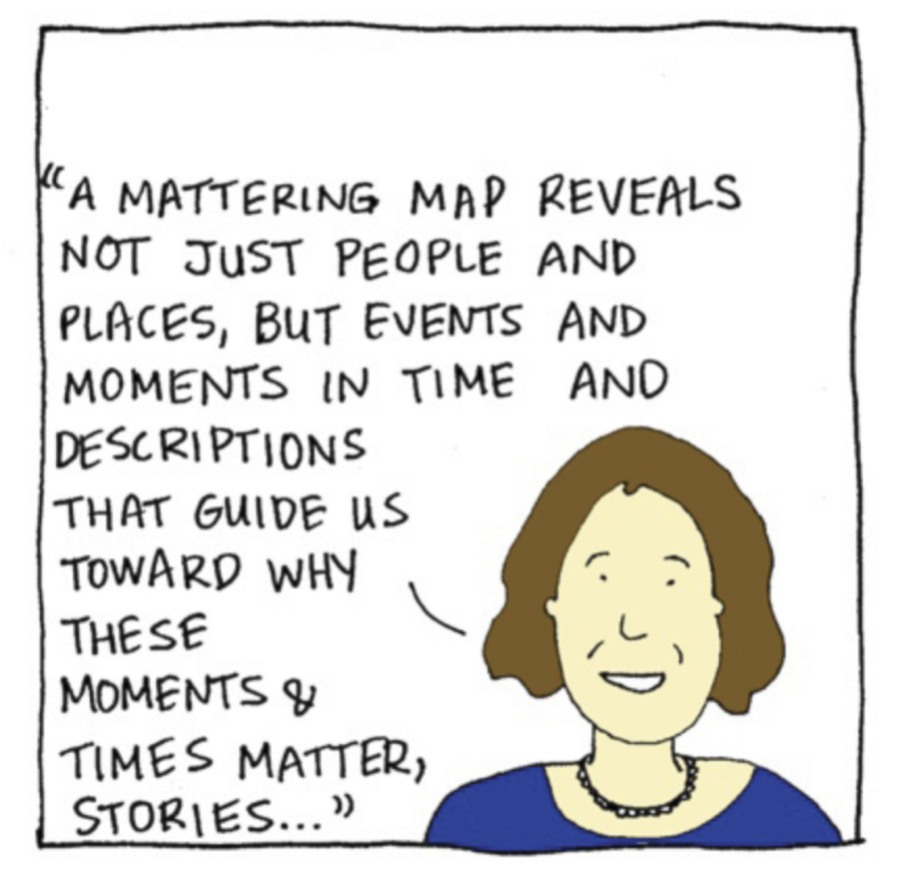 ---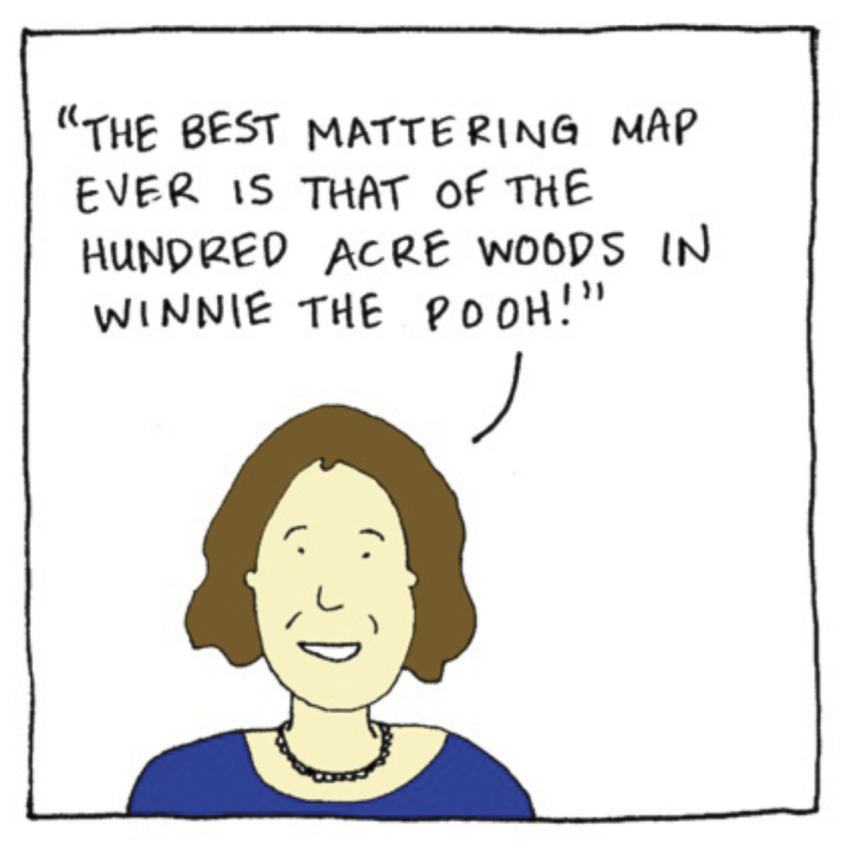 ---
---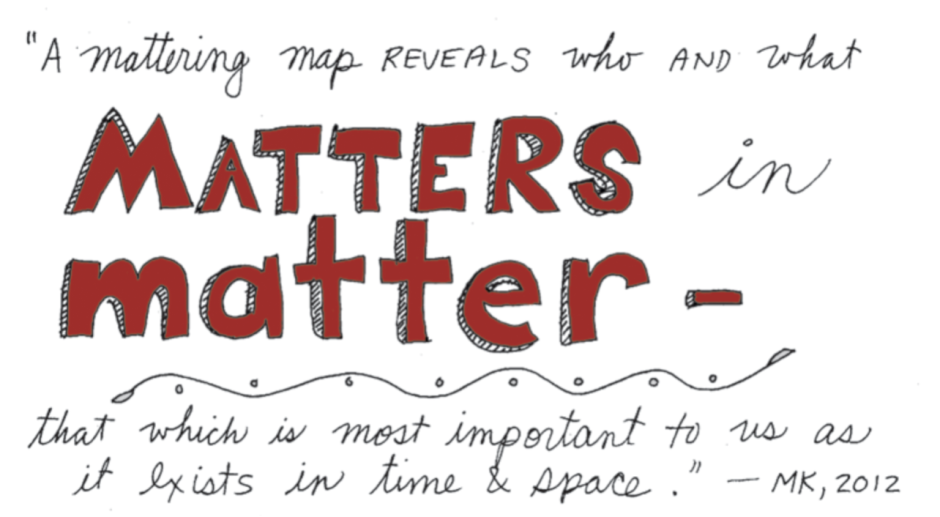 When I heard Dr. Montello's lecture on mattering maps, I got quite excited, because of course it's so visual, but also, and this is my second reason for loving body maps, there is an amazing connection between maps and comics.
---
---
---
---
Body maps bring all of this together – comics, what matters about our bodies, our lives, our health.
Body maps have a long and rich visual and cultural history.
---
---
---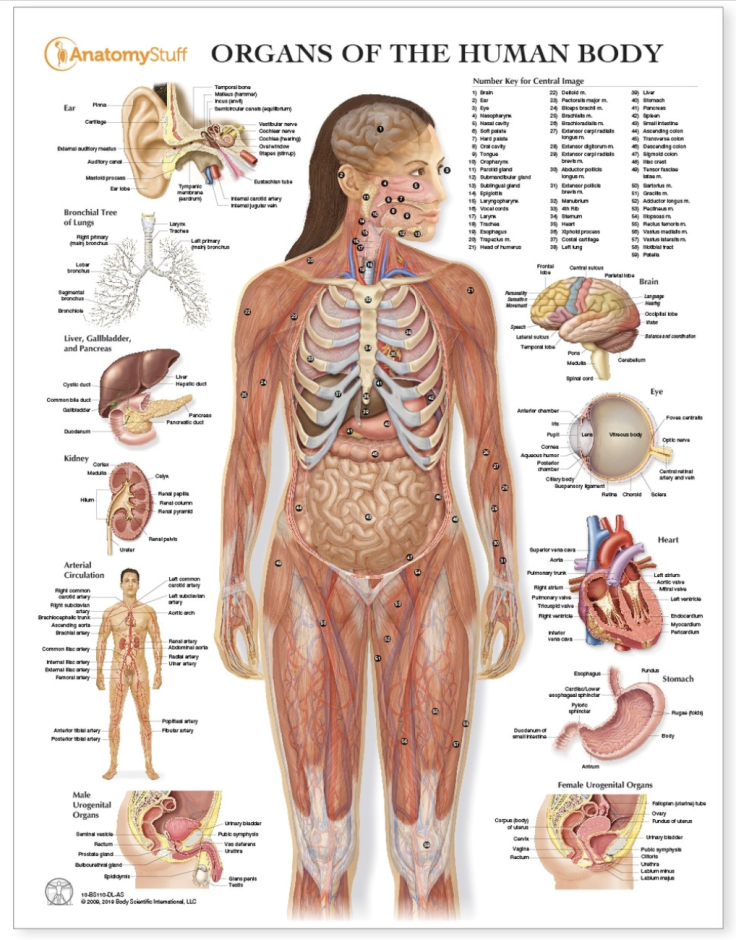 ---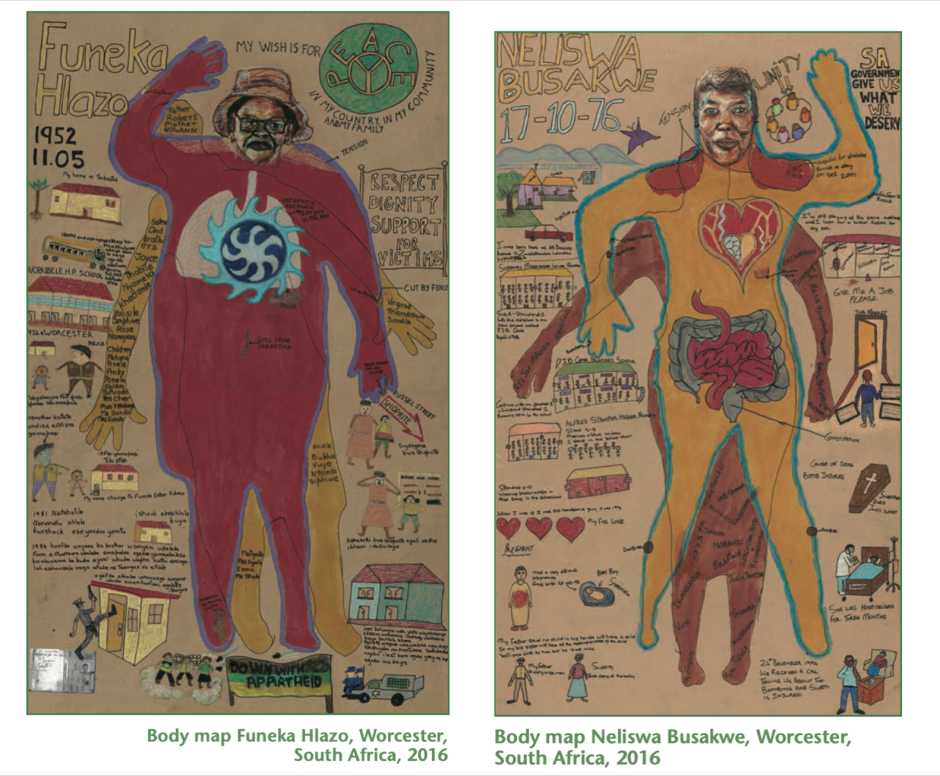 ---
Body maps frequently appear in graphic pathographies, including my own, Taking Turns. They can do important work.
---
---
---
---
---
---
---
Making a body map
When making body maps, either in our sketchbooks or in a graphic medicine class/workshop, it's important to remember that drawing our bodies can bring up a lot of history, feelings, and even trauma. So it's right to proceed with great care, empathy, compassion, and be sure support is available if needed.
To get started, consider the gesture of the body. Am I going to draw myself in the "anatomical position" as they are often done?
What other options are available? Any way one might hold their body! Also, think about perspective, what is in the frame and what is outside of it.
More ideas:
Consider starting with a brief grounding meditation, one that gets you out of your head and into your body. When you finish, jot down a few notes about what you discovered in your body during that meditation. Are you feeling pain anywhere? What is your emotional state? How is your breathing today? etc.  Then you can make some more notes for things to incorporate into your body map:
THINK INSIDE OUT (how your body acts on your environment) 
Your bones and organs – thinking metaphorically, narratively as well as literally 
THINK OUTSIDE IN (how the environment acts on you)
The air, water, light, etc but also the circles moving out around you – immediate family, close friends, communities, larger society, etc. How does the environment in which you live enact itself on your body?
Think about your pathways of perception – hearing, vision, taste, smell, touch, pain? 
Think about your moods and emotions – where do they live on your body- things like love, anger, joy, frustration, STRESS? 
Consider literal things on your body like scars, tattoos, other imprints – what stories do they tell and how do you represent these visually? 
How does your family traits / DNA exhibit itself on your body? 
What about the culture(s) you were raised in – how do those traditions enact themselves on your body? =
Your general changes in health and ability – what comes to mind when you think about these embodied in your life? 
WHAT ELSE? WHAT IS MISSING? 
Here's hoping you are as inspired by this form of graphic medicine as I am!