Welcome to what appears to be a seasonal update from the Comic Nurse studios. It's been crazy busy but great, which seems to be my baseline. There is so much going on in Graphic Medicine right now!
A few highlights since my last post:
As I assemble this list, I realize why I'm so exhausted. Each of the items below could be one or more posts of their own. It may take me all winter to recap what I did all spring and summer.
In fact prior to my last post, but partially ignored here, was my return to the National Library of Medicine for the launch of their exhibit "Graphic Medicine: Ill Conceived and Well Drawn". I was able to nerd out on Presidential death trivia with experts, interview the director of the NLM (a fellow nurse!), and was even featured on Voice of America. Read all about that entire visit here.
ReImagine San Francisco: In collaboration with the California College of the Arts, colleagues and I curated a Graphic Medicine art exhibit titled "Death Panels." We also hosted a panel discussion. Info and photos are here. Thrilled to work with Mara Holt Skov, Brian Fies (Mom's Cancer) Marissa Moss (Last Things)  and Lois Perelson Gross. 
Health Humanities Consortium Conference, Stanford: spent time with cherished colleagues, took digital sketch notes, and met Graphic Medicine scholars from both Taiwan and India!
Next up was a visit to the University of Arkansas Medical Center and Arkansas Literary Festival – I did a lecture and workshop at the medical center, and was on a panel with feminist comics legend Trina Robbins. Thrilled to meet the terrifically talented Erin Nations. 

Gold Foundation Research Institute Conference, Chicago. My colleague Brian Callender and I gave a workshop and basked in this wonderful group's warmth and passion for preserving humanism in health care.
Loyola Bioethics summer program Narrative Ethics lecture – I love working with the ethics program at my undergraduate alma mater, Loyola. I also love the opportunity to turn my thoughts to the specific ethical issues at work in Graphic Medicine, which was the focus of this special issue of  the AMA's Journal of Ethics.
Honored to be a panelist at my nursing school alma mater Rush for their GLBTQ Nursing Pride event.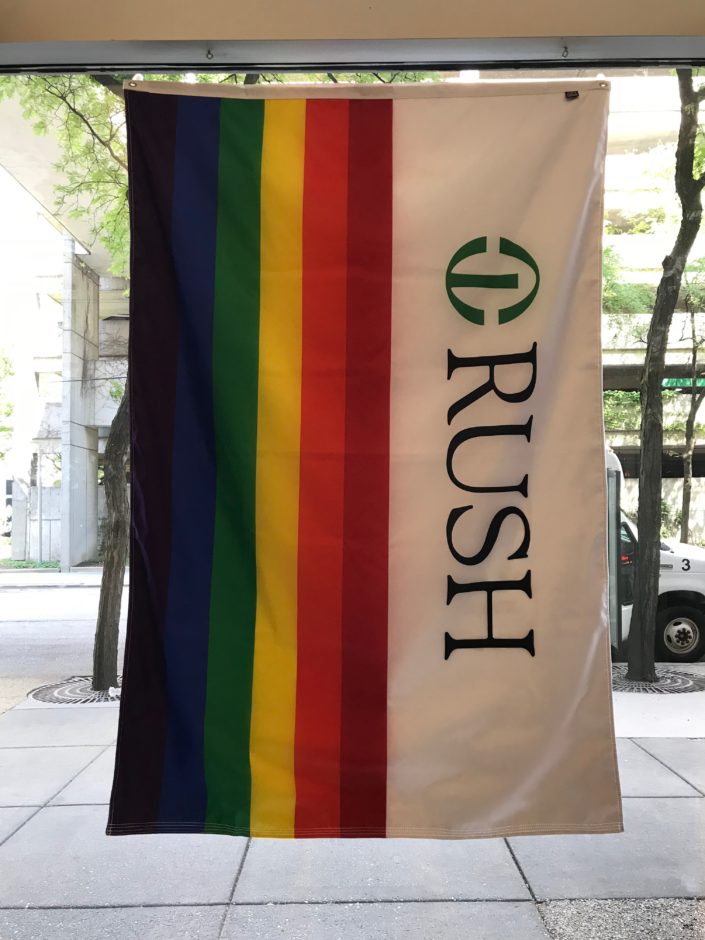 Next: The American Library Association annual conference in New Orleans. In addition to spending time with the excellent Ellen Forney (Marbles, Rock Steady) and the magnificent Matthew Noe (Graphic Medicine) we had a great panel on Graphic Medicine, acquired many cool advance reader copies of forthcoming books and reveled in how much awesome librarians love comics! Special thanks to the dynamic force of nature Meg Lemke for bringing Graphic Medicine into the French Comics Association contingent. It was a thrill.
Chicago Cancer Health Equality Collaborative Summer Interns lecture, Northwestern – an honor to introduce Graphic Medicine to these brilliant and motivated health care activists, one of whom needed no introduction at all, she was a huge fan of Graphic Medicine and that made the visit extra special.
Narrative Medicine Workshop, University of Minnesota, Minneapolis – what a terrific opportunity for in-depth work with like minded scholars and humanists. A highlight of my summer, despite – maybe because of  – being smaller and quieter than most of my summer engagements.
Our annual Graphic Medicine conference at the Center for Cartoon Studies at White River Junction, Vermont and Dartmouth Medical School was next. This definitely is it's own post, forthcoming, but a two photo tease in the meantime.
Started some teaching seminars at University of Illinois Medical School. Very exciting to have the opportunity to reach more medical students. I'll also start teaching Northwestern students this month.
FINALLY, I just returned from a visit to University of Massachusetts Medical Center. You can actually watch a panel discussion on Graphic Medicine with Dana Walrath, Cathy Leamy, Victoria Rossetti, and me here.
One more thing – I disassembled my studio of the past seventeen years and rebuilt it elsewhere. Moving is stressful, but I'm excited by all of the art and memories I went through as I packed and unpacked. I'm back up and running now and ready for more adventures. But before I move to the future, I want to share my most fun recent commission project, beer labels for the just brewed, hyper-local, Drunken Drone Honey Wheat Ale.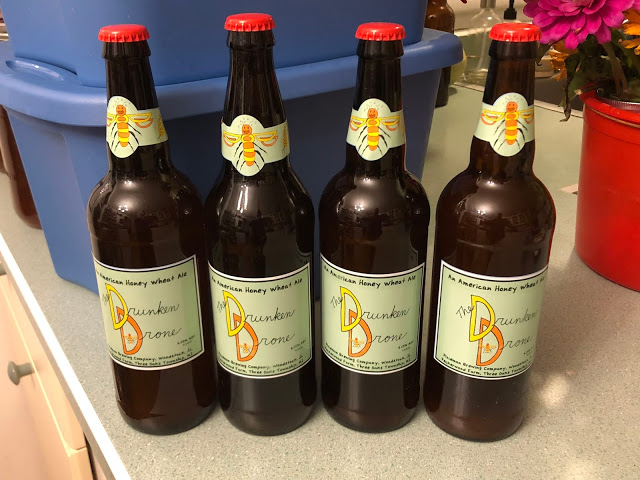 Quite proud of my drunken drone.
NEXT UP!
ReImagine is coming to New York! Graphic Medicine will have several events in connection with this city wide, week-long festival exploring big questions about life and death. A list of all Graphic Medicine events can be found here. The artwork for our expanded "Death Panels" art exhibit ships tonight, and I cold not be more excited about our venue, the New York Public Library 53rd Street Branch. Photos and a full report to come!
An anthology of comics about menopause! This is about to go out the door, and I am bursting with excitement about the comics in this collection, nearly all of them created new for it. Stay tuned!
Teaching at University of Chicago! In collaboration with my colleague, physician Brian Callender, we will be teaching an interdisciplinary, semester-long course on Graphic Medicine, focused along the lifespan. It's the first course of its type and we could not be more pleased to have this opportunity. More on this to come as well!
Thanks for reading this far! You are a super fan/friend and I give you fifty points.
Hope you had a terrific summer as well and are looking forward to fall and winter.
All best!