I'm always saying, "We can all draw" and claiming that we all have what it takes to make comics. I honestly believe this is true. My chapter in the Graphic Medicine Manifesto is titled, "The Crayon Revolution" and provides my full argument. I myself am proof! I was NOT the kid at school who could draw, in fact, I was told to put my crayons and markers away and use my words. I sadly obliged. I started drawing again in my early thirties out of necessity; I needed to use the powerful and effective comics medium process difficult experiences. Ten years later I've made a bit of a career making and teaching comics, and yet I'm still working on how to figure out perspective and shading and all that.
At the same time, I do understand that it's not simple or as easy as I make it sound. As Ira Glass points out, there is initially a gap between what we can make and our vision for our work, what we want to make.
I can attest to the truth of this statement. We want to make 'good' drawings and 'good' comics. (To be clear, a 'good drawing' isn't about achieving perfect perspective or photorealism. As Sarah Leavitt says, "…a good drawing is one that communicates what you are meaning to communicate and people can understand it.")
So many people email me to ask, are there any tips and tricks for doing that work, for bridging the gap between the comics I make today in my sketchbook and the comics I want to present to the world, or use in my research, or publish as my memoir? How can I make my drawings and comics communicate what I want to communicate?
Start with the basics.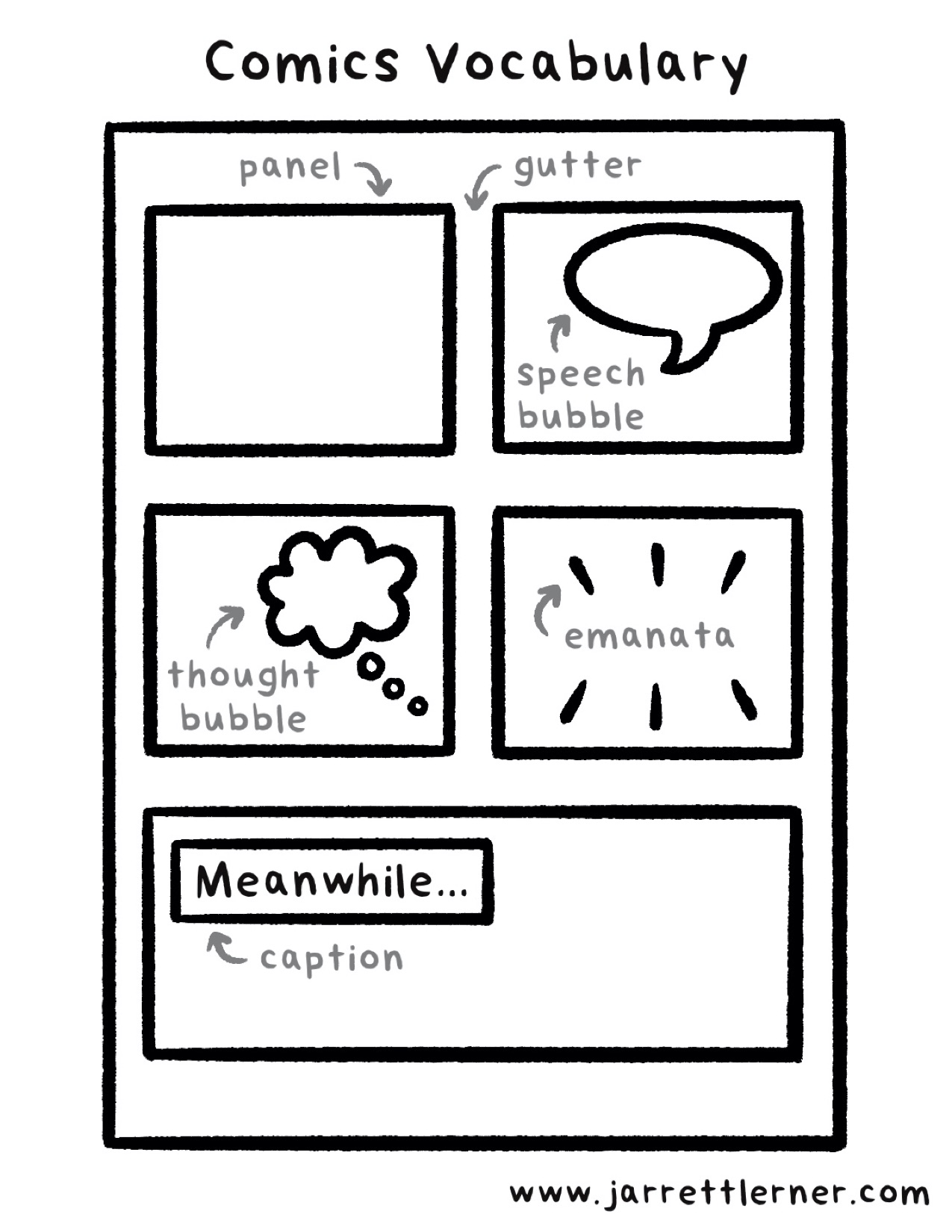 Here are a few resources I've shared with students to help you make the comics you want to make. Hopefully you will find something here to help you move forward.
Trouble "finding time" to make your work? Check out this book I've started reading recently, Make Your Art No Matter What by Beth Pickens. I think it will be an enormous help as she includes some very practical strategies for overcoming creative hurdles. I hope you enjoy doing the work!