(KNOW 37015) 
University of Chicago, Institute on the Formation of Knowledge
5737 S University Ave, Classroom 104
Spring 2022 – Tuesdays and Thursdays, 2:00-3:20 pm
Course Directors:
Brian Callender, MD
[email protected]
Office hours by appointment
MK Czerwiec, RN, MA
[email protected]
Office hours by appointment
---
Course Objectives:
By the end of the course, we intend for students to:
Understand basic concepts and practices of the comics medium, including its history
Understand what the history of comics contributes to the history of medicine
Examine the use of comics to convey ideas and formulate knowledge about health, health care, the body, illness, caregiving, and disability
Focus on the elements and process of making comics as applied to the goals and applications of graphic medicine and the health humanities
---
Week 1: Introduction to Graphic Medicine and Comics – COURSE OUTLINE
○ Class 1 (March 29) 
Readings: "Welcome to the Graphic Medicine Manifesto." Graphic Medicine Manifesto. Czerwiec, MK et al. Available electronically through the library here
Del Rey Cabero, E, M Goodrum, and JM Mellado. How to Study Comics & Graphic Novels: A Graphic Introduction to Comics Studies. Oxford Comics Network, 2021. 
Also poke around on this website, a discussion of the 2019 exhibit "Drawing Blood"
---
○ Class 2 (March 31) 
Readings: Please come to class prepared to share reflections on/drawings from the following: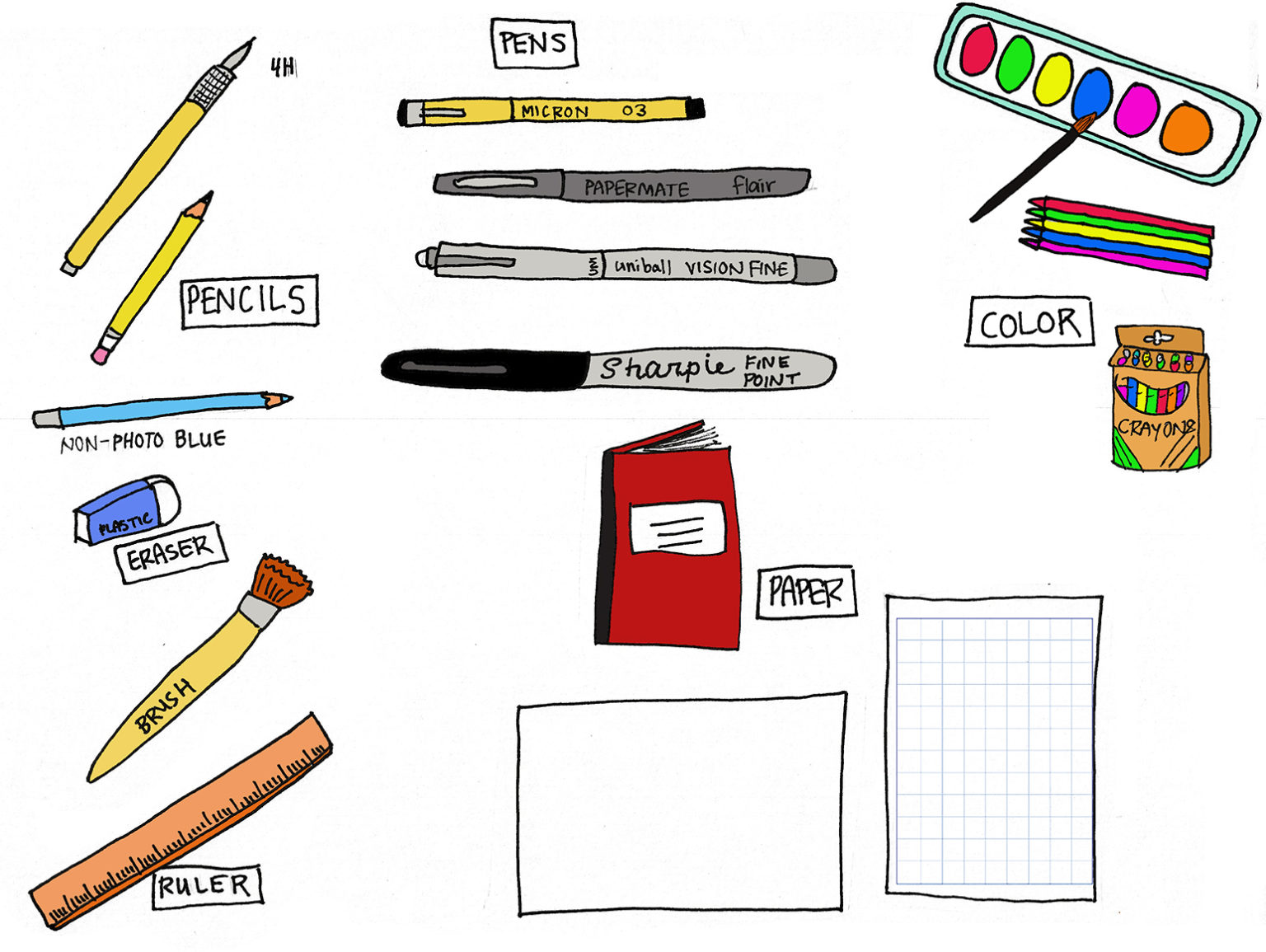 ---
Week 2: The Experience of Illness
 ○ Class 3 (April 5) Coma by Zara Slattery
Readings: Slattery, Zara. Coma. Myriad Editions, 2021.
Discussion: What is phenomenology?
Key features of embodiment

Key features of illness

What is the illness experience?

Illness-Disease-Sickness triad

Why comics as a medium to express and understand the illness experience
---
○ Class 4 (April 7) Comics, Faces, and Stories
Prep:
Come to class prepared to share reflections on and drawings from the following exercises:
And readings:
In-class activities will be based on these readings:
---
Week 3: Disability
○ Class 5 (April 12) The Body Factory – with guest speaker Dr. Ann Fox.
Required readings: 
Mentioned in class discussion:
Supplemental Readings:
---
Class 6 (April 14) In-class activity:
Body Maps – from Keywords in Graphic Medicine (draft, do not share or reproduce) by Ebru Ustandag and MK Czerwiec
More interesting reading on the topic.
MK's Body/Mattering Map slides
---
Week 4: Mental Health
○ Class 7 (April 19) Zines Workshop
Preparation:
---
○ Class 8 (April 21)
Parakeet 
Chapter 12, Medicine, A Graphic History
---
Week 5: Reproductive Health
○ Class 9: (April 26) Kid Gloves – discussion
---
○ Class 10 (April 28) Patient Education Comics Workshop
---
Week 6: Patient Activism and Advocacy
○ Class 11 (May 3) guest speaker: Omar Mirza, creator of CL Psychiatrist
Also read: Mirza, O. Exclusion of BIPOC from VIP floors in an academic medical center. KevinMD.com. July 21, 2021.
Farinella, M. The Potential of Comics in Science Communication. Journal of Science Communication 2018; 17(1).
---
○ Class 12 (May 5) guest speaker: Kay Sohini on her thesis as activism and research in comics.
Added: Teaching Artfully: Kay's graphic interview with Meghan Parker, INKS Journal, May 2022
---
Week 7: History of Comics and the Visual Culture of Medicine
○ Class 13 (May 10) – Exhibition Visit and drawing exercise
Readings:
---
○ Class 14 (May 12) – Special collections classroom. Viewing & drawing more from the archive.
In class exercise: Drawings based on updating a piece from the exhibit that speaks to you
Also, you may find this lecture helpful in planning your final project work: Adapting text to comics
---
Week 8: Pandemics
○ Class 15 (May 17): Taking Turns: Stories from HIV/AIDS Care Unit 371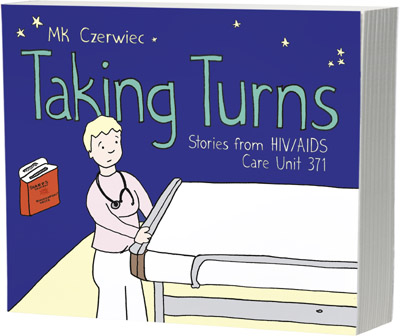 Required Readings

: 

Czerwiec, MK.

Taking Turns: Stories from HIV/AIDS Care Unit 371

. Penn State Press, 2017.

Available electronically through the library

here

.

Please come to class prepared with questions about the text, and to do a close reading exercise based on the text.

New introduction to Taking Turns, 2021 edition from Graphic Mundi 

Representing AIDS in Comics

, AMA Journal of Ethics, 02/18
---
○ Class 16 (May 19): COVID-19 comics
Readings:
Supplemental Readings:
---
Week 9: End of life, Dying and Death
○ Class 17 (May 24)
Readings: 

Can't We Talk About Something More Pleasant,

Roz Chast
---
○ Class 18 (May 26)
Review – Pulling it all together
---
TOP STUDENT TAKEAWAYS FROM THIS COURSE: 
---
This course was supported by the University of Chicago Bucksbaum Institute for Clinical Excellence